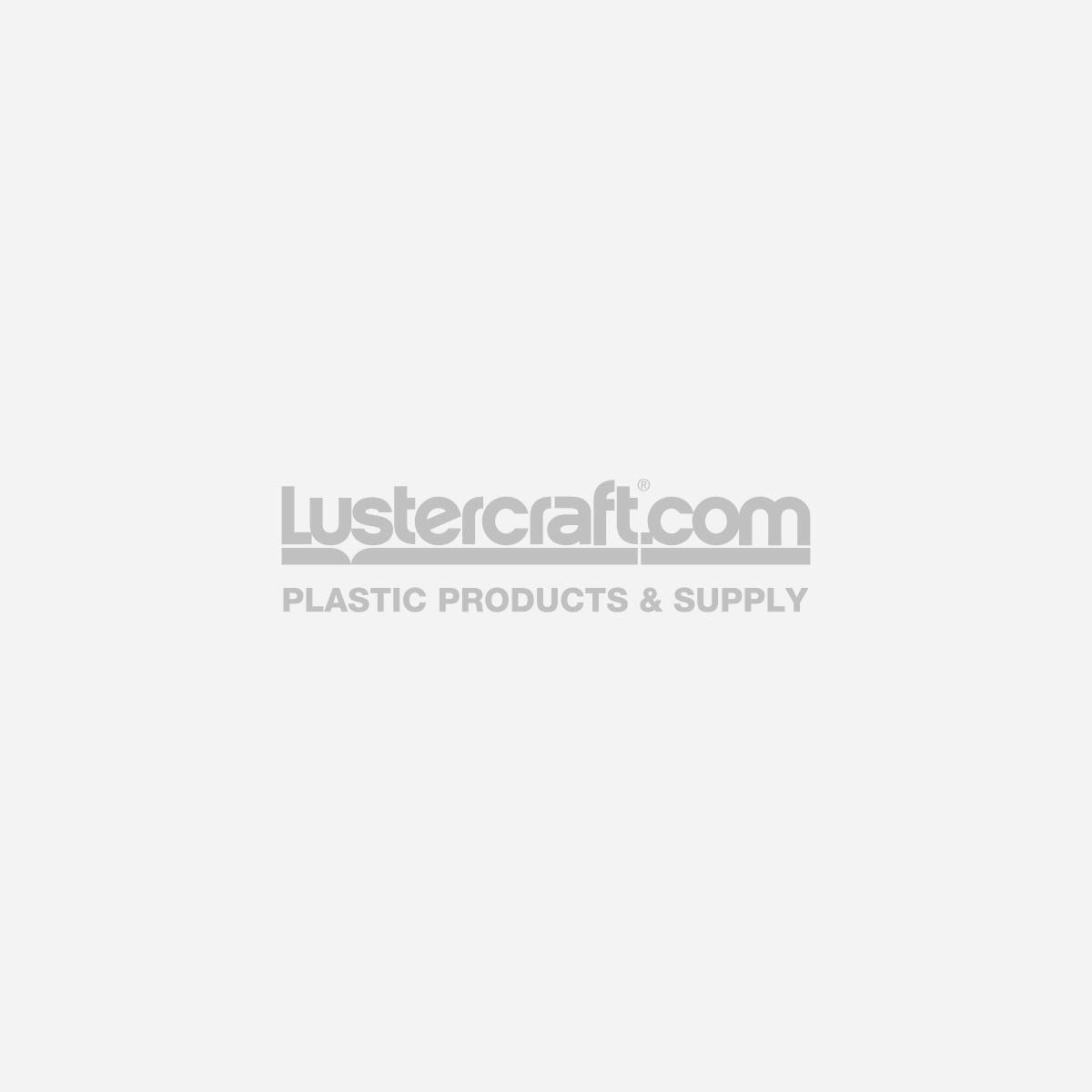 Acrylonitrile Butadiene Styrene (ABS)
Black General-Purpose ABS is a high strength impact-resistant thermoplastic. ABS will thermoform easily due to its exceptional hot strength. It can be formed on wood, epoxy, ceramic, and aluminum molds. ABS is textured on one side and has a smooth surface on the other.
Whether sawed, glued, drilled, or bent by heat, ABS plastic can help you achieve your desired results. ABS materials hide wear and tear, making them an excellent choice for construction professionals and customers whom fully embrace the DIY concept of hands-on participation. Select your specifications for thickness, width, and length. You can also add routed or rounded edges and radius corners or holes for an additional cost.